How to Print Whole Document
As you see, SNO document is not just plain document like notepad's one or Microsoft Word's one. The main difference is hierarchical structure of SNO document.
Many people need to keep track of their day-to-day activities, thoughts, goals, feelings and to record the important events in life. Some of them use paper notebooks for this purpose.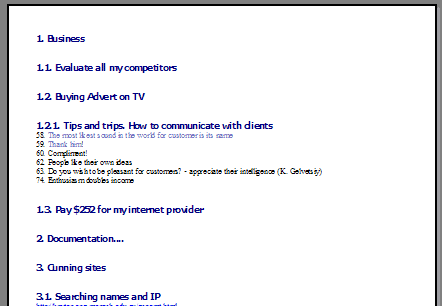 Well, you should prepare it before printing. For this purpose you should use special tool which is called "Generate Print Preview report".
You can find it at File->Print->Generate Report menu item.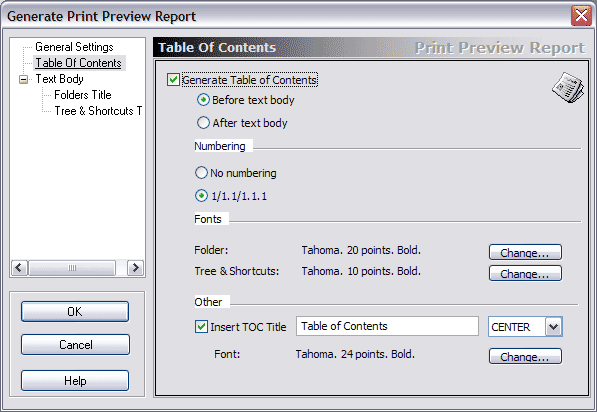 Configure report's settings and press OK button. Print Preview Report will be created. And you may edit it before printing

Preview and Edit Report before Printing
Change the collected text if you want before printing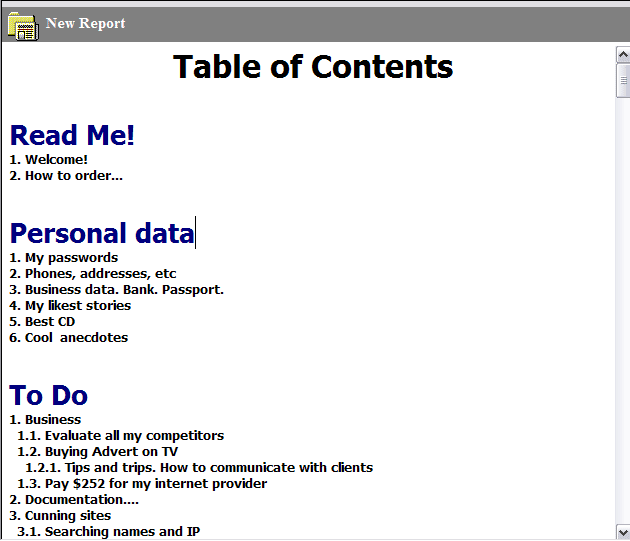 Well. in previous steps you've created your first "Print-Preview report" and activated it.
Now this REPORT is ready to be printed. Choose menu command File->Print->Print...
Choose printer and printer settings. And press OK button. Your document will be proceeded.