How to Protect SNO Document by Password
SNO documents can be protected by password. The program uses DES algorithm with a 128-bit key to encrypt documents. To enable password protection, click on menu command File /Change Password..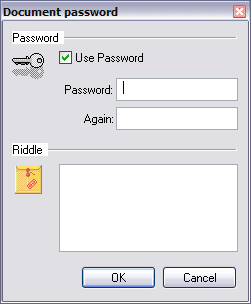 Click on Use Password checkbox to enable password for document. Type your password then repeat it. Then enter a secret password riddle.
Press OK button. Then save your document.

To check, how it works, Close and ReOpen document. You'll see the following dialog: