How to Create Memoirs Book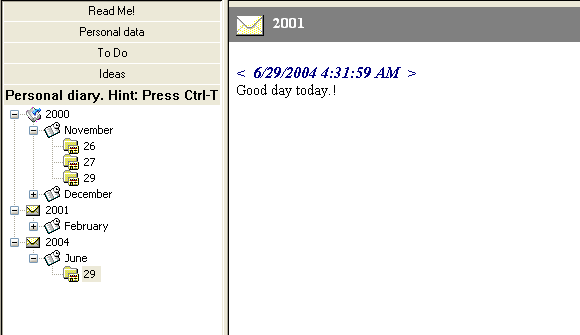 Many people need to keep track of their day-to-day activities, thoughts, goals, feelings and to record the important events in life. Some of them use paper notebooks for this purpose.

Secure Notes Organizer offers a better solution - special "Calendar folder".


Every day, when you turn on your computer, Secure Notes Organizer will help you to keep track of the day's events. The program inserts the current date to the calendar folder automatically and you can enter your thoughts immediately. By pressing the ESC key, Secure Notes Organizer will save and minimize to the system tray automatically .
Moreover, Secure Notes Organizer offers the ability to protect your documents by password. Very often, private memoirs have intimate thoughts or secret information that you may not want anybody to access.
Moreover, you can configure Secure Notes Organizer to protect documents by password after a user-defined length of time. After the specified length of time has elapsed, Secure Notes Organizer unloads the document and minimizes into the tray.
Click menu command Folder / New...
Then choose Autocalendar tree folder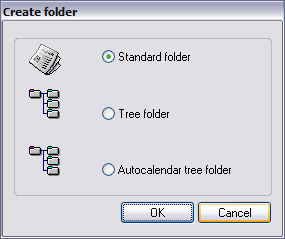 Press OK button to continue
Press Ctrl-T to insert the current date into the tree
Your today's thoughts, events, etc