Example of To-Do List

To create simple to do list:
Click menu command Folders / New...
Then choose Tree Folder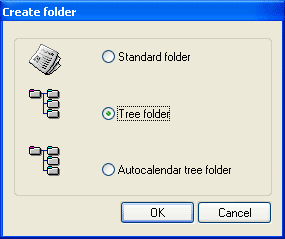 Rename just created folder to To-Do List. Click menu command Folder / Rename
Click on Root item. Press Alt-F2 to rename it. Type "To do list for next week"
Click on button to create child item. Type "Buy mouse for my computer"
Click on button to create next sibling item. Type "Repair old TV"