You will be redirected to new permanent homepage of this product www.intercrypto.com in
10

seconds.
Master Shredder (Secure Files Wiping Utility for Windows XP/2000)

Features
Files Deletion Software
Master Shredder is a professional files wiping utility. Files deleted by this software cannot be recovered by any third party software, even by special hardware devices (analyzing remanent magnetization of hard drive's surface).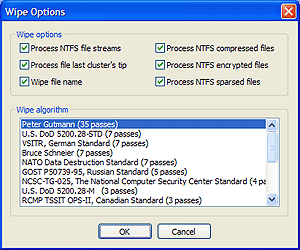 Master Shredder file shredder software. Screenshots. Click to enlarge
What is files wiping?
When you move your files to recycle bin, these files can be recovered - you know.
When you do not move files to recycle bin, but just delete them - they also can be recovered by using special files unerasing third-party software - you know it.
But when you format your hard drive - your important files can be recovered by other persons if they use special drive unformatting third-party tools - did you know it?

Even if you deleted your files from hard drive, then formatted it, then zeroed whole hard drive using special software - even in this case your files can be recovered by using special devices analyzing remanent magnetization of hard drive's surface.

So, what do you think now, when you sell your computer to other person or company, or donate it to school or just throw it out of the window? Do you really think that nobody wants to read your important documents and see your family photo pictures and study your tax statements?
Just try Master Shredder! It will remove all your files securely, so, nobody will be able to recover any file! Use Quick Wipe algorithm for not very important files and use slow multi-passes algorithms like Peter Gutmann algorithm for very important files when you need to clean your hard drive...
Master Shredder features and abilities
Interface
Easy in use


Master Shredder integrates itself into Windows: it is possible to shred files from Explorer Context Menu, by drag-n-dropping files to master shredder's recycle bin located on desktop, by calling Send To context menu item
Work with files
Batch Encryption: wipe multiple files in a batch, wipe folders at one time.


Master Shredder shreds every kind of file on every kind of medium, whether floppy disk, removable hard drive, zip drive, tape drive or other



Master Shredder destructs files not only on FAT16 and FAT32 formatted hard drives and other media, but it includes special algorithms for NTFS formatted hard drives, it recognized and destructs NTFS compressed and encrypted files.

Security Level
The latest version includes new tool: Privacy Master. It erases all personal traces on your computer: Visited and typed URLs in Internet Explorer and FireFox, Cache, Cookies. And also the list of recently open documents and many others.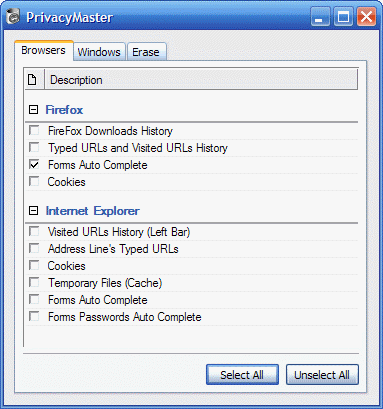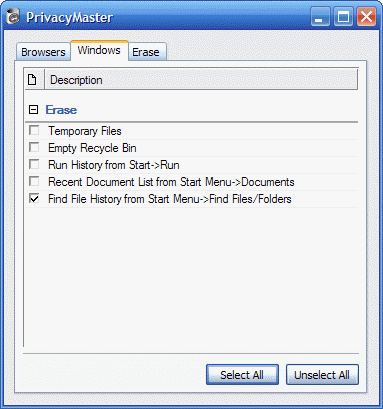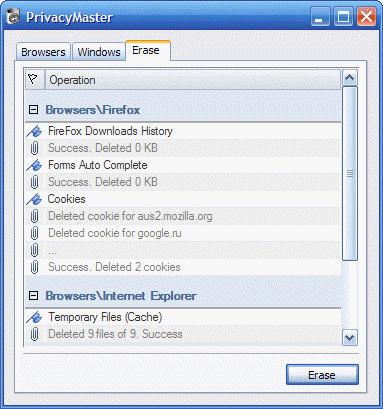 Latest version & Download Link
Do you still have questions?
Bruce Schneier's Applied Cryptography (2nd Ed.) is the crypto Bible for the professional engineer and interested layman. It's a good survey of the state of the art in crypto techniques and protocols. You can also subscribe to and read back issues of Crypto-Gram, Bruce Schneier's monthly newsletter about cryptography.
Master Shredder is "try-before-you-buy" software. Registration gives you the right to use Master Shredder after the 30-day trial period, receive technical support and use features available only for registered users. If you have a question about the registration procedure details, write a message to sales@secureaction.com


- No nags at startup and in messages
- Free support via email
- Free upgrades to future version for lifetime!

Our ordering page is on a secure server, ensuring that your confidential information remains confidential. As soon as we'll be notified that your order has been processed (usually in 20 minutes), we will provide you with the serial number which will register your copy of Master Shredder.
If you would not like to use you credit card in the Internet, you can order Master Shredder by fax of phone; cheques, money orders and purchase orders are also accepted.
Order the fully licensed version of Master Shredder ($24.95)